Well this is the new deed of the year I guess. Starting a picture blog. I will not make this a picture a' day kind of thing but I will try and keep this updated as a prequal to my wedding.
This is lubbi. Lubbi is a blend between a Dachs and a Silky Terrier and we adopted him in December.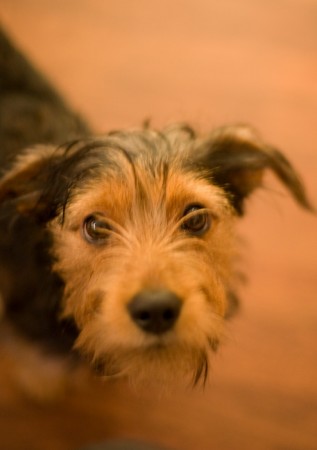 Unfortunately I now know that I am alergic to dogs and we could not take care of him.
He now has a better home and that is a good thing I guess :)
Comments off